Kumja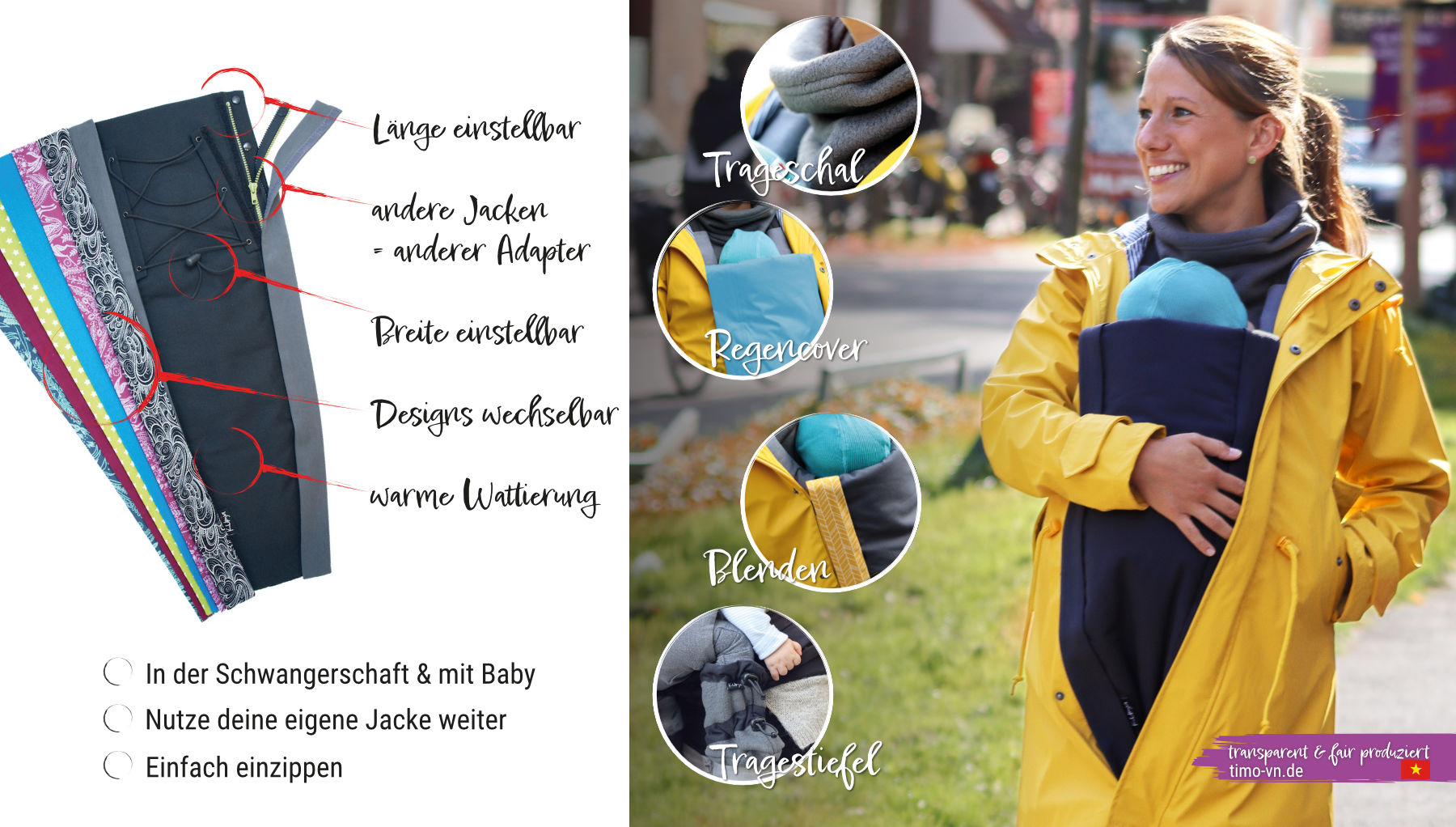 The coat extender turns your own jackets into maternity and babywearing coats.

warm jacket + Winterkumja = warm & toasty

quick: no struggle with layers of baby clothing - just put on your coat

great value: no need for special maternity or babywearing garments

flexible: use multiple jackets with our zip adapter system
Find out which zip adapter you need in our step-by-step order assistant.

Please note that Kumja works best with zippers that show the letters "YKK". Though we do our best to provide adapters for other brands too. Please read "How does it work" for further explanations.

Please consult our FAQ section to find answers to frequently asked questions.